We love talented developers who love to learn and grow in their craft. If these describe you, contact us: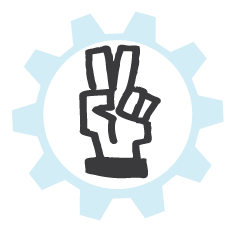 I love going to conferences and expanding my toolbox
I care about my team enough to give them good frank feedback, accepting the same
After I code it, I always look for ways to improve it
I understand 'can you get it done by X?' really means, 'can you get it done by X [in a professional way, with disciplined engineering]?'
I get the chills when I hear of developers using vi in production
I care about people less fortunate
Rarely does a day go by that I'm not in awe of the Unix pipes and filters architecture.
We believe people are at their best when they're not worried about medical, leave, financial, or other benefit-related issues. So, our benefits… well, rock.